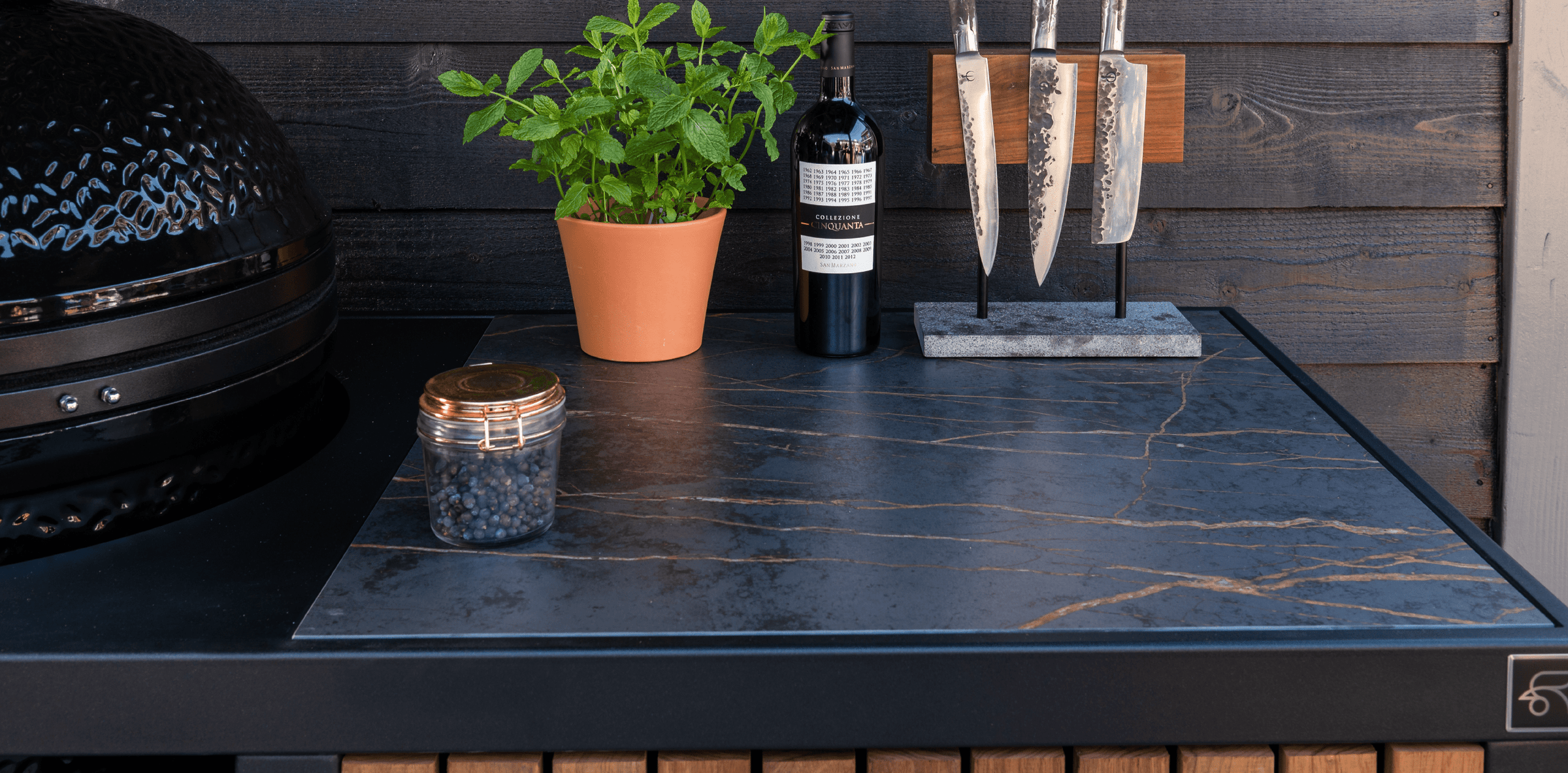 Discover the ultimate Roostr Rubix worktop
What is your ideal worksheet?
Worktops for a Rubix outdoor kitchen are available as inlays in different styles and materials. Are you going for a warm wooden worktop or would you prefer a sustainable Dekton top?
Dekton, the ultimate worktop
With a Dekton worktop you don't have to worry about stubborn stains from, for example, grease, wine and rust.
Dekton has a very high UV and heat resistance (up to 250 °C), so you can place a hot grill pan on your worktop without any worries.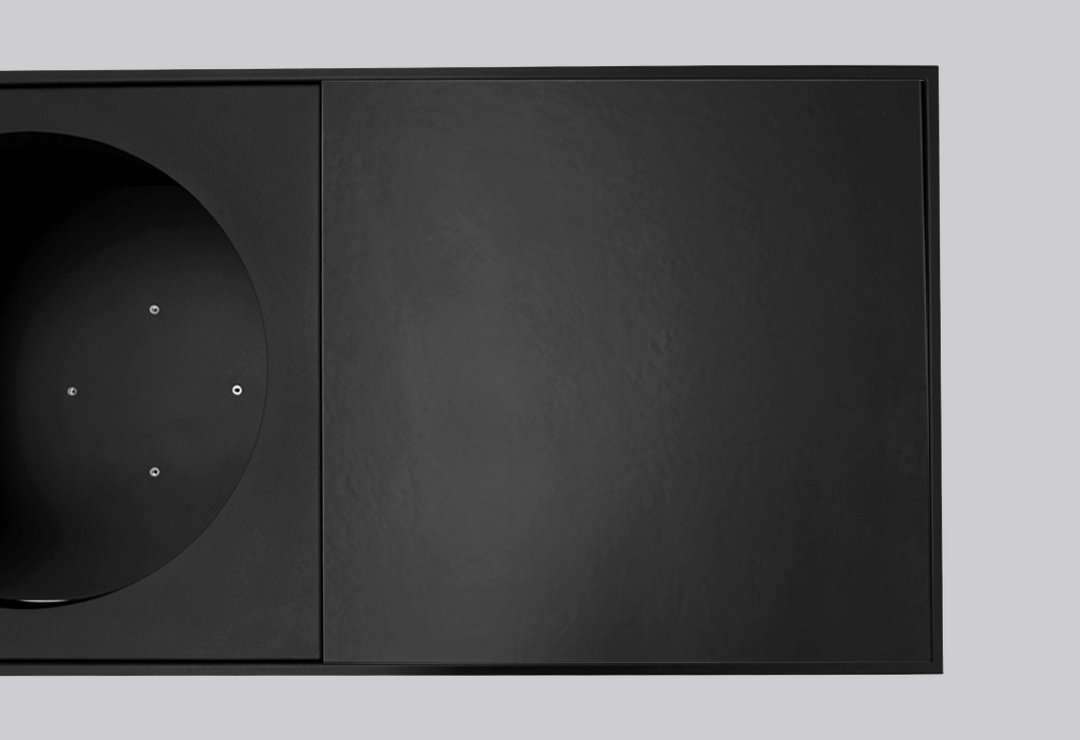 Inlay Sirius
The Sirius worktop has a deep dark black color with a rough appearance and finish (Wave).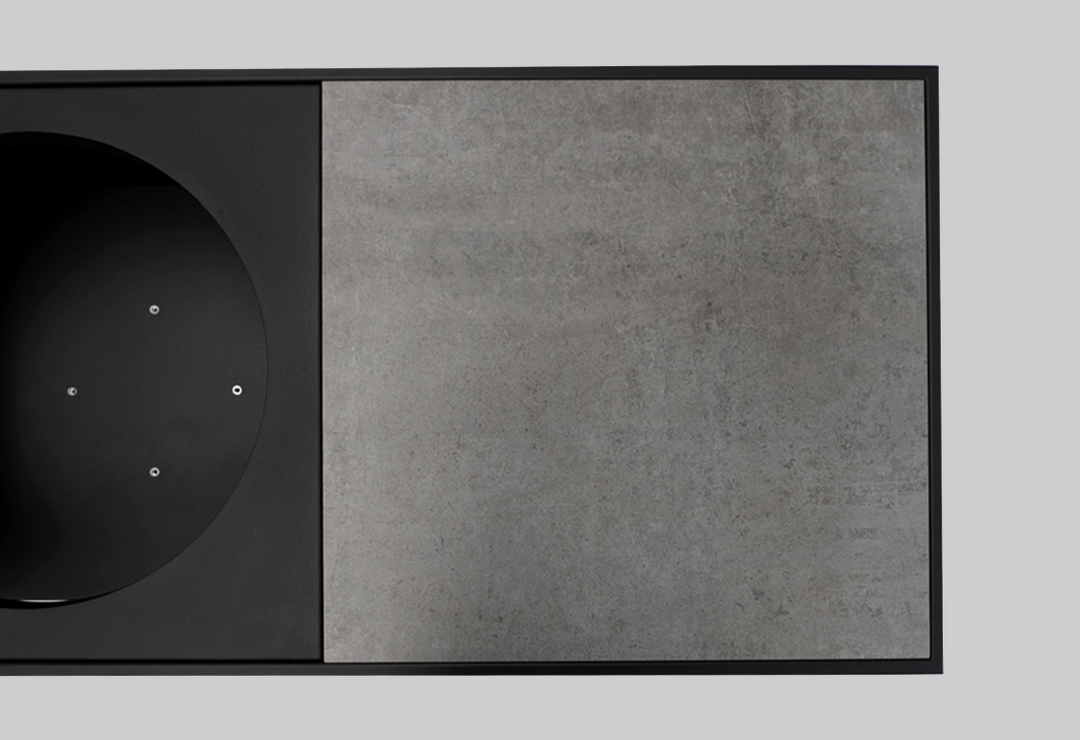 Inlay Crete
The Crete worktop has a gray base color reminiscent of concrete.
A pleasant and calm composition gives the kitchen a sturdy appearance.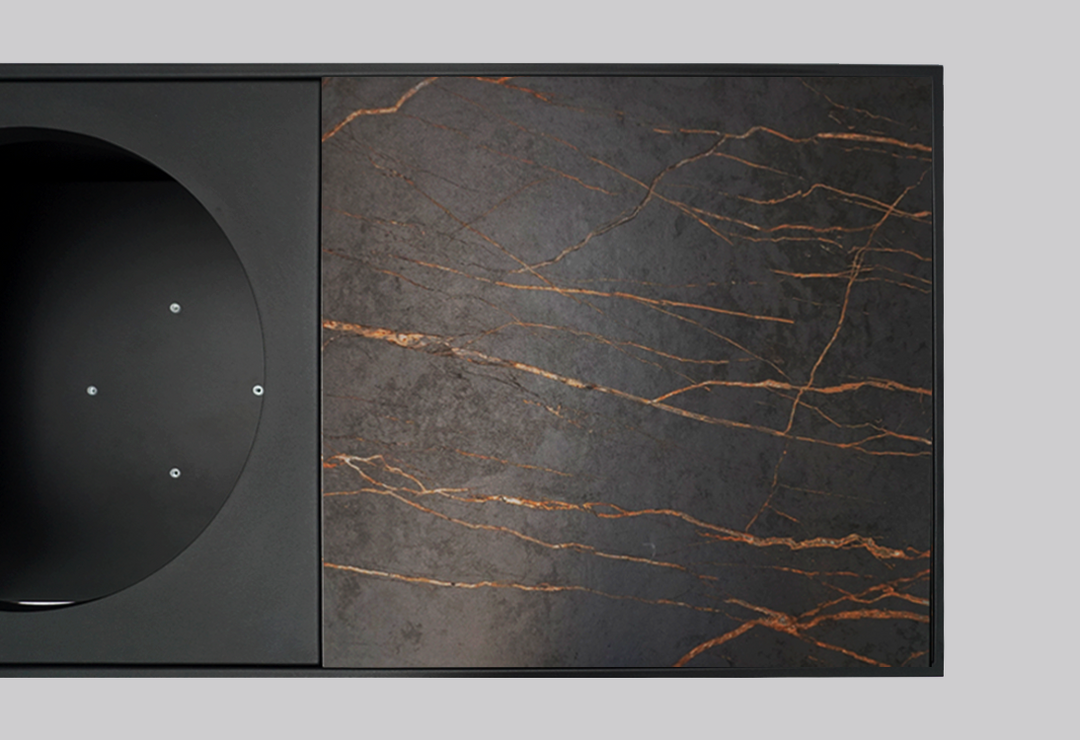 Inlay Laurent
The Laurent worktop is a beautiful dark stone that radiates pure luxury.
The surface is decorated with numerous golden brown veins that give the whole a great appearance.
Characteristics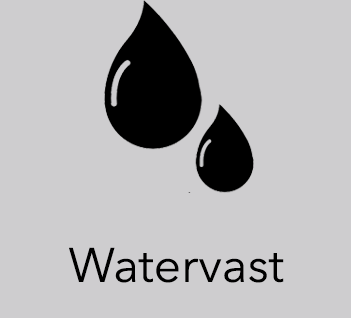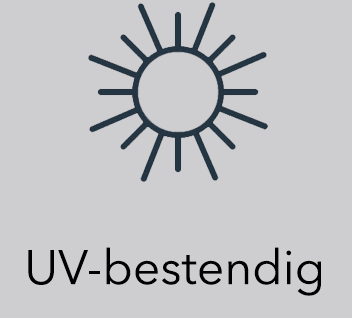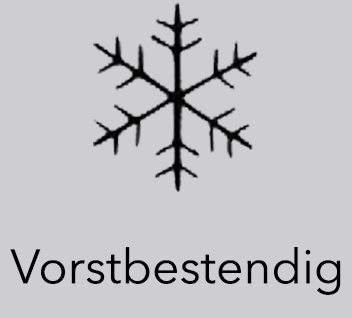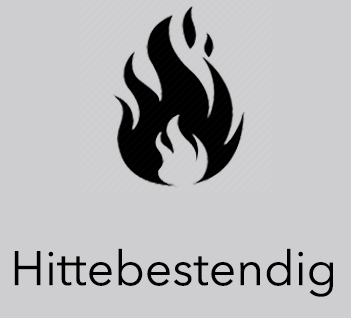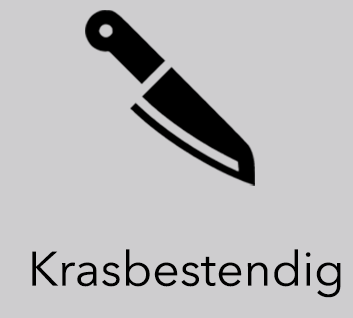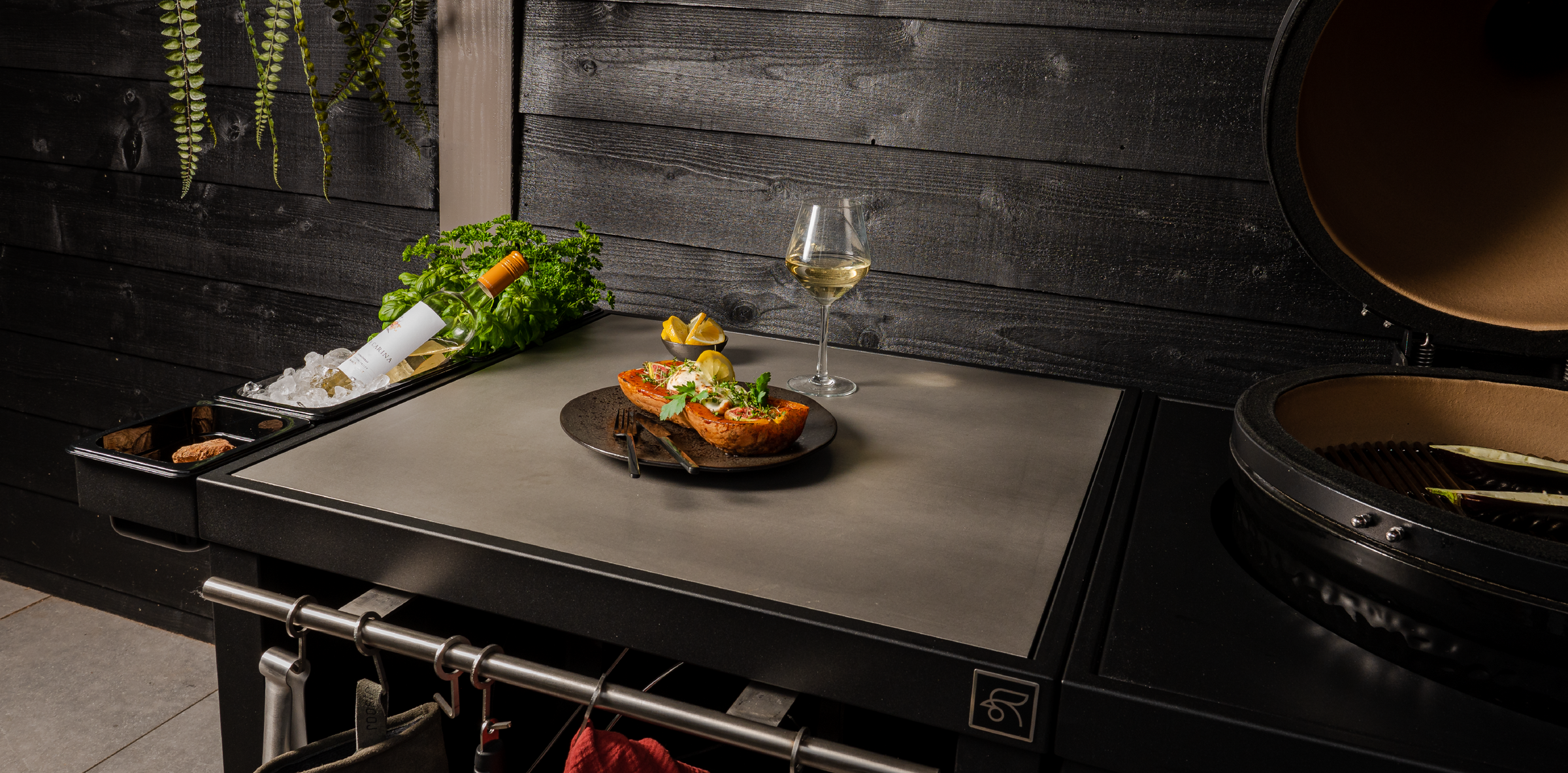 Very strong and hygienic worktop
A stainless steel top is very hygienic, waterproof and can withstand both high and low temperatures.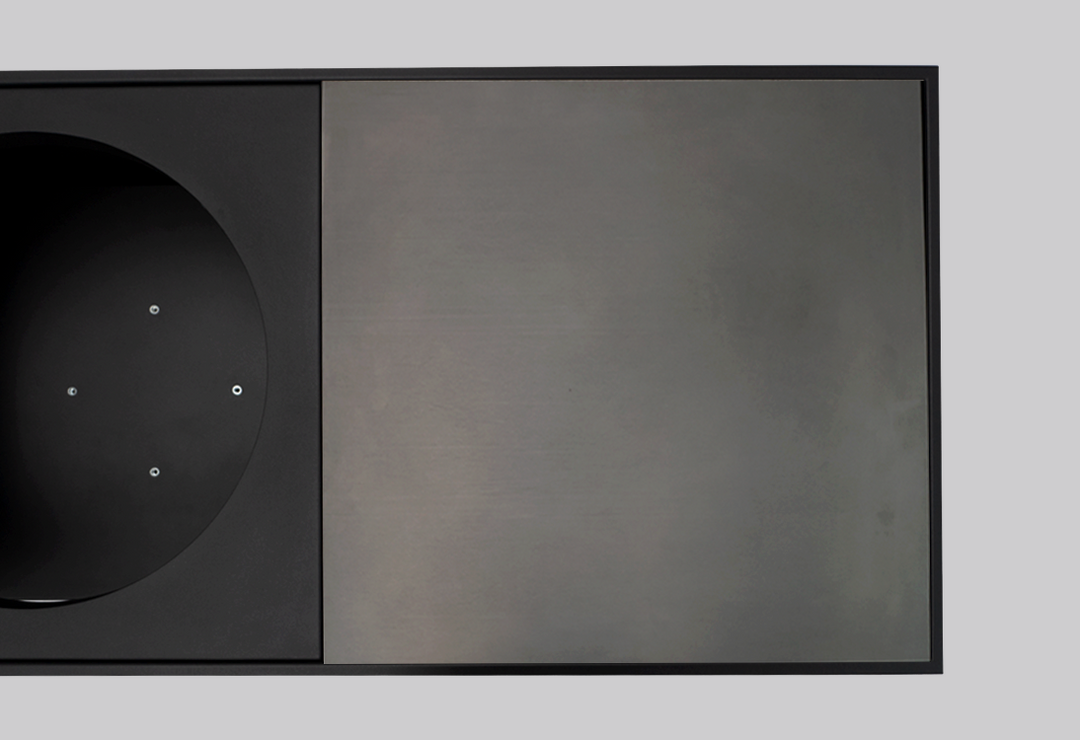 Inlay Brush
A unique stainless worktop with a matte finish. The top gives the kitchen a sturdy look.
Characteristics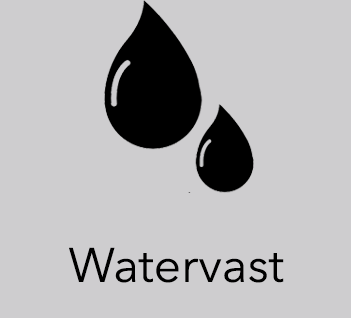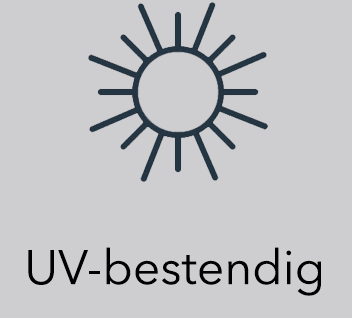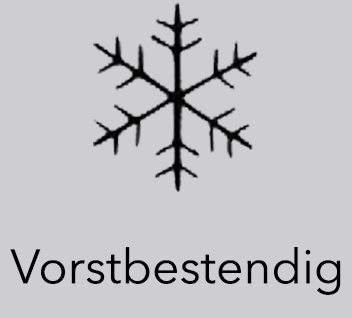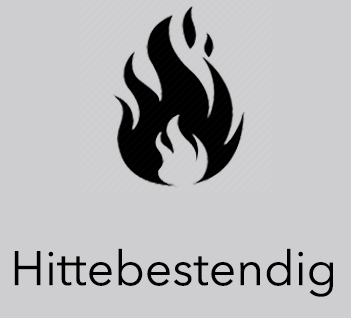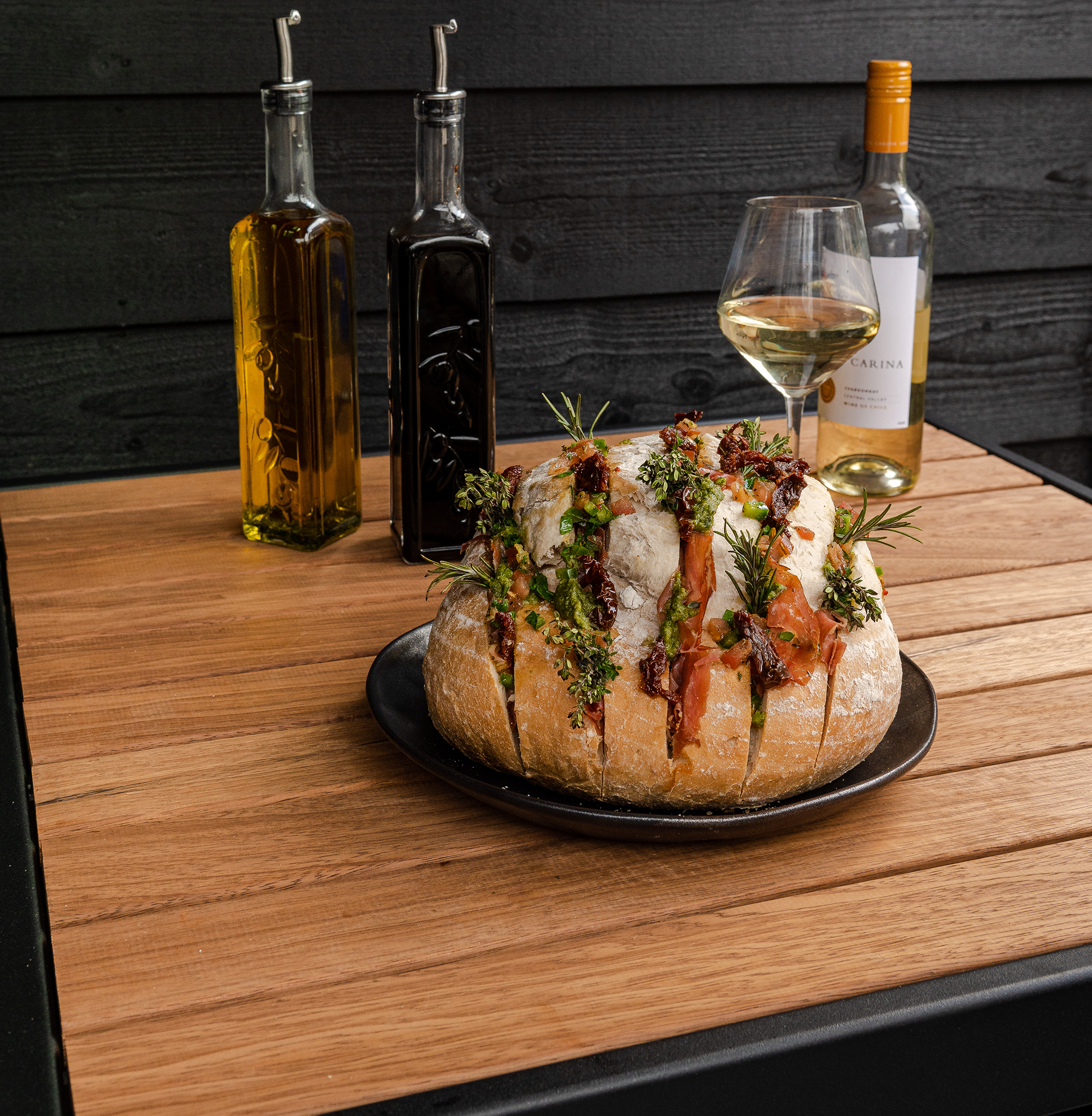 A natural look
With a wooden worktop you give your kitchen a warm and natural look. Thermal modification makes the wood durable and low-maintenance.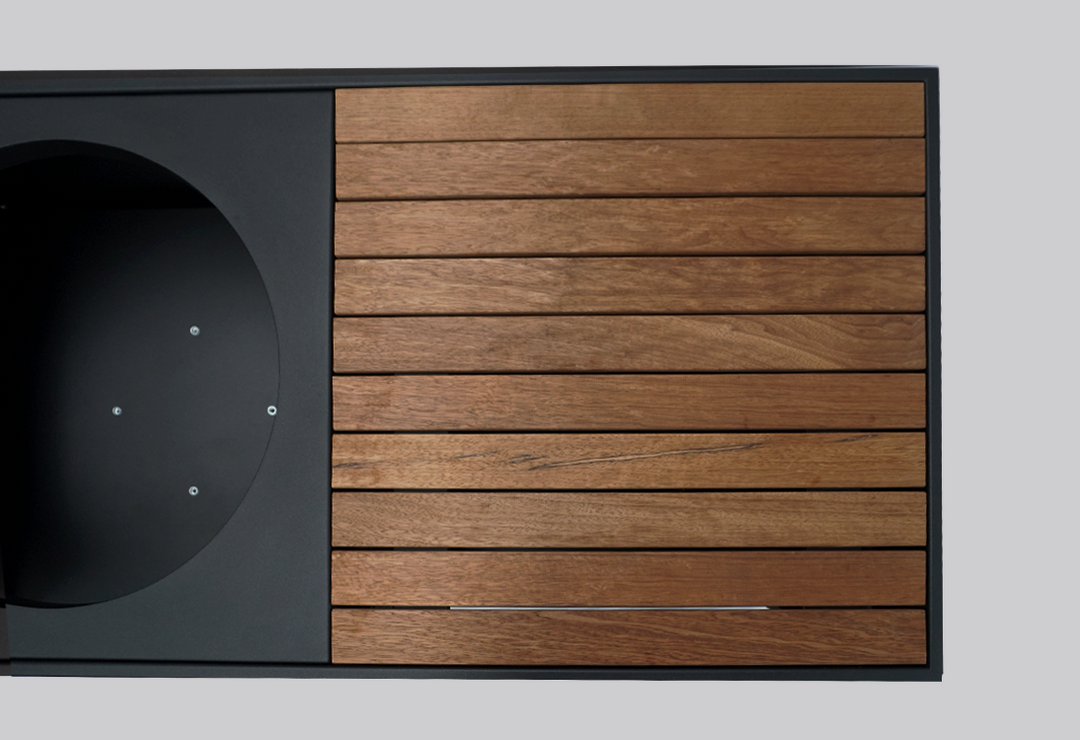 Inlay Fraké
The surface of the Fraké wood has a subtle flame-like pattern, pinholes give the wood a characteristic appearance.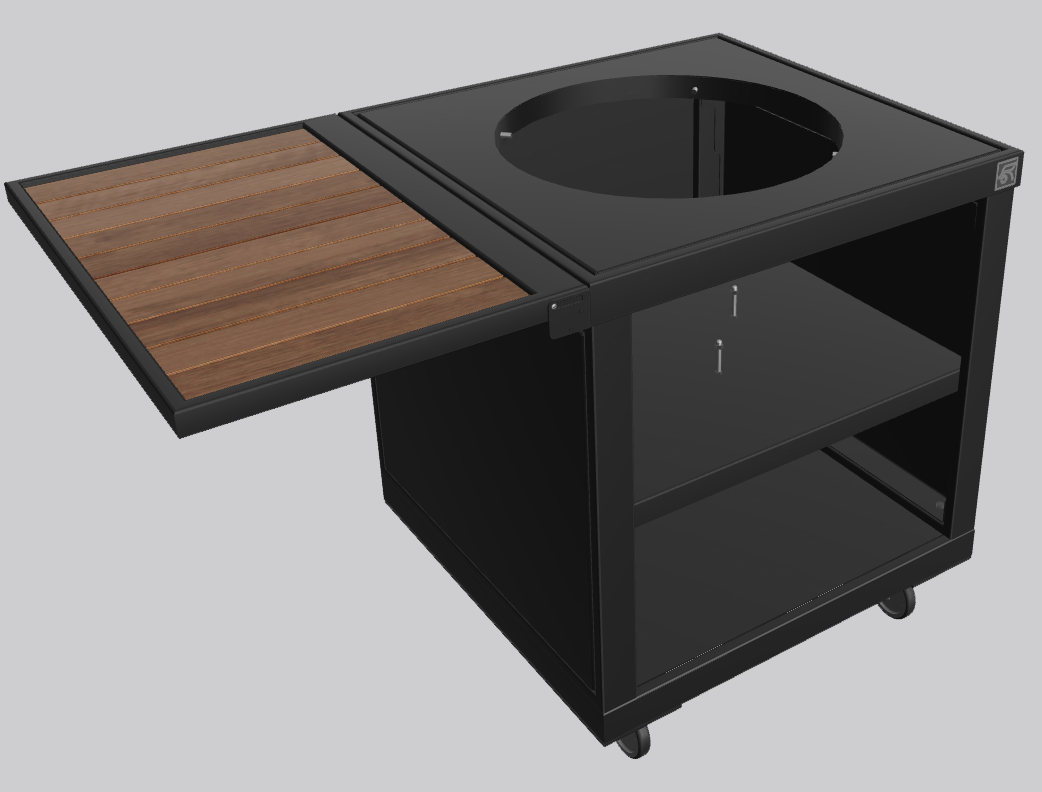 Fraké folding table
In addition to the Fraké inlay, there is also a handy folding table that can be mounted on both a Rubix Single and Duo frame.
Characteristics*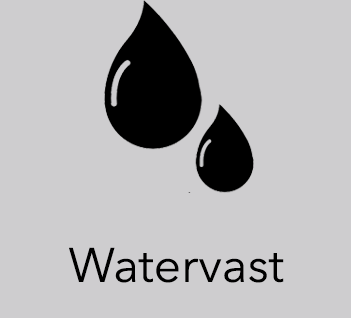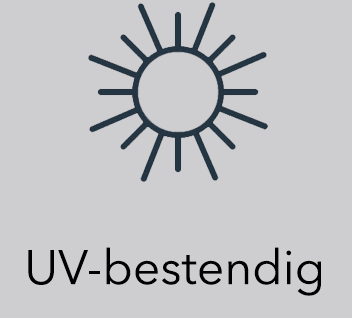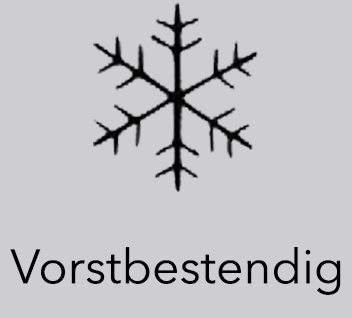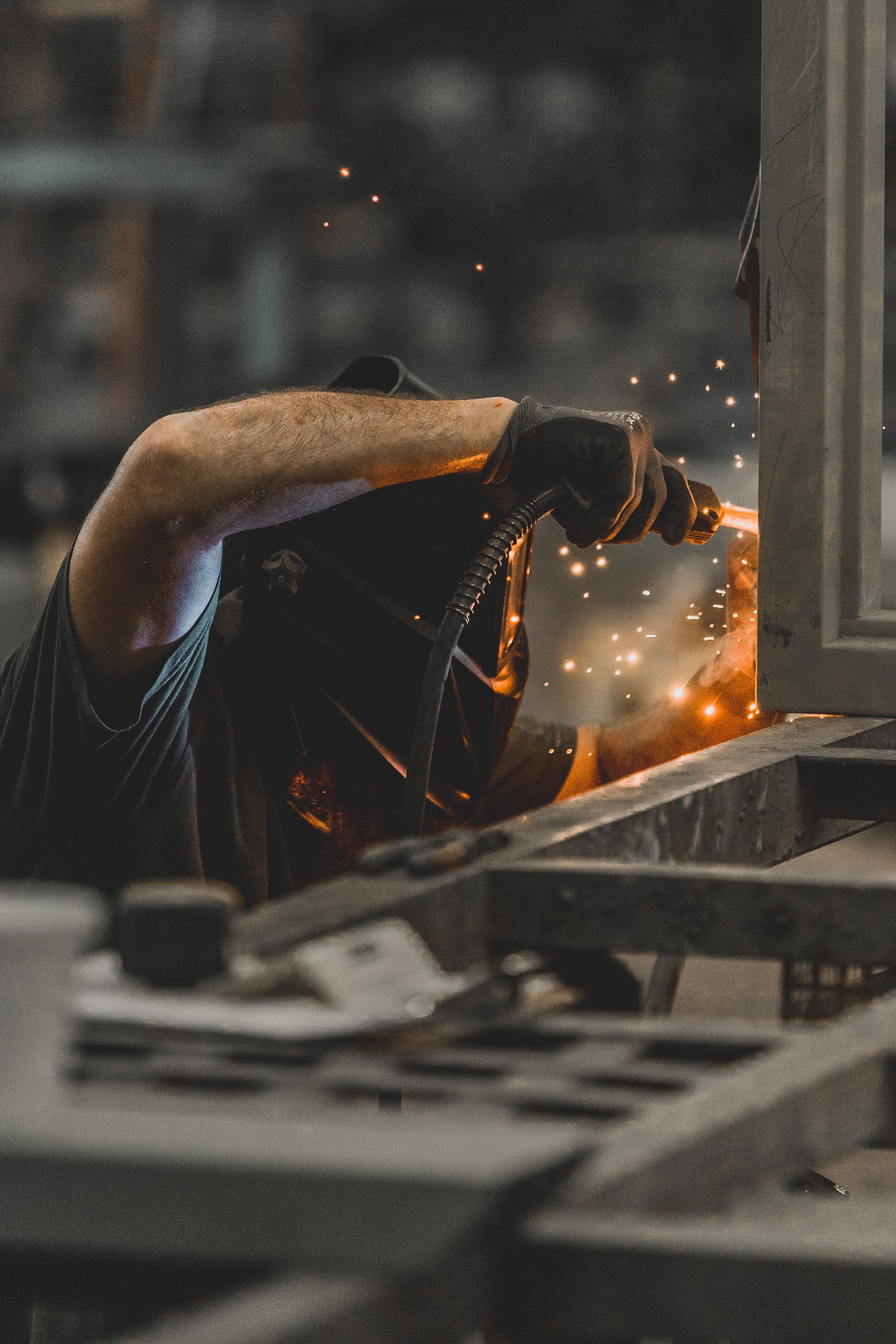 Made in Holland
The Rubix outdoor kitchen system is designed and produced in a CO2-neutral manner in the Netherlands.
The system consists of a high-quality mix of materials. The combination of stainless steel, galvanized steel and a double-layer powder coating ensures a long lifespan.
Now put together your outdoor kitchen yourself in 3D
Choose your desired frame size:
Rubix Single
Standalone or as an extension.
Price: from €2199
Configure Now