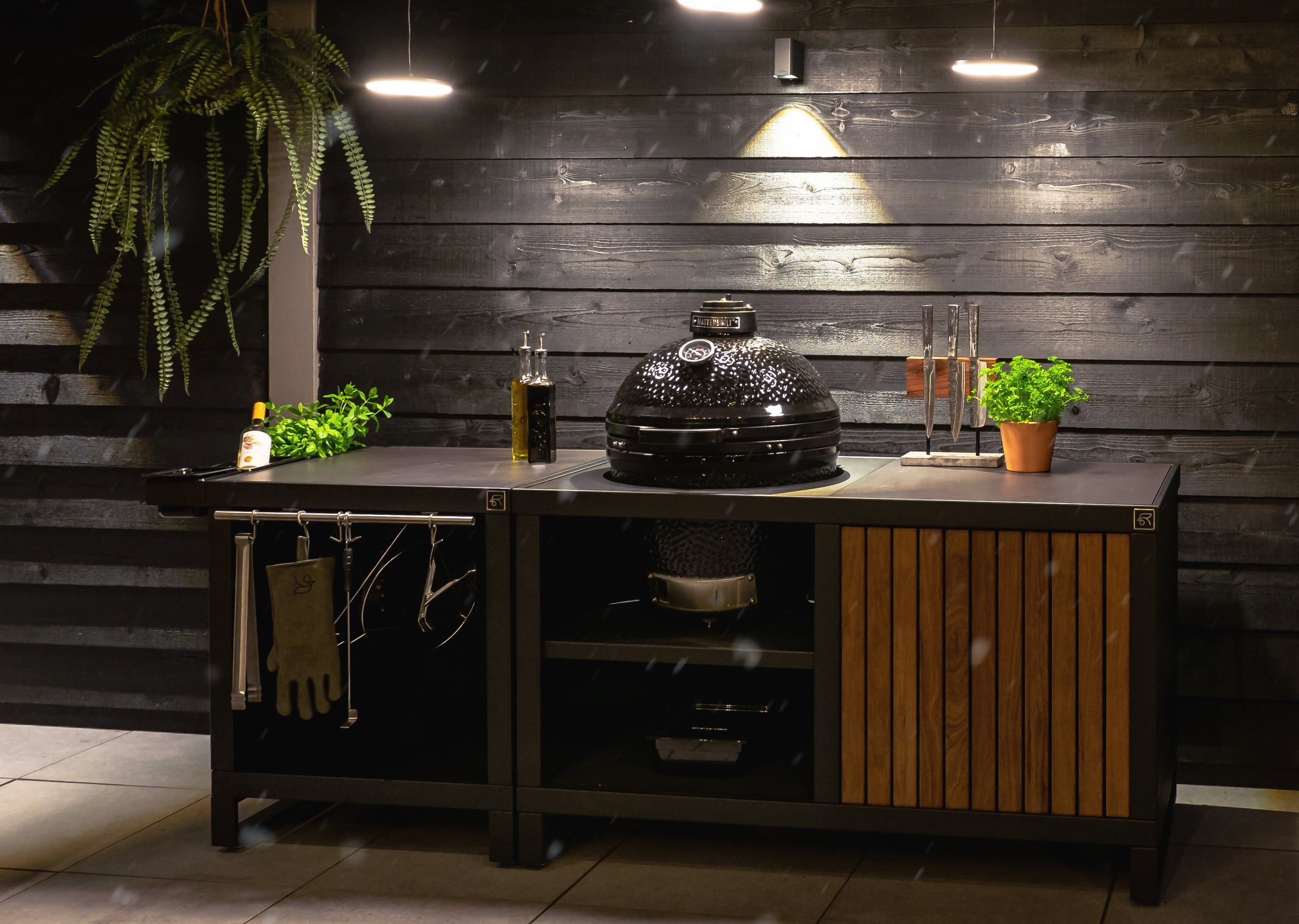 Discover the taste of a Roostr Rubix Outdoor Kitchen
Save now on a Roostr Rubix Outdoor Kitchen
Experience the most beautiful winter family moments together with our Roostr Rubix Outdoor Kitchen. Living outside, cooking and good food connects us. Discover the taste of family fun with our luxurious outdoor kitchens and turn every dish into a celebration!
Now temporarily with a 10% discount on the recommended retail price & free delivery and installation (worth €399)
Use our unique discount code throughout the month of November: Familywinter How? Put together your ideal Roostr RUBIX outdoor kitchen in our 3D Configurator, add it to your shopping cart, enter the discount code and order your unique outdoor kitchen. Enjoy your Roostr outdoor kitchen this winter and create unforgettable winter family moments.
Roostr Rubix
Winter Experience
Surrounded by loved ones, new ideas, friendships and unforgettable moments arise. Enjoy the most beautiful ingredients and flavors together into authentic dishes.
Chic and luxurious or cool and industrial? Or would you rather be modern and timeless? The Roostr outdoor kitchens are self-assembled. Create your own style with our 3D Configurator and choose from various materials and kitchen modules.
Are you making winter extra special this year?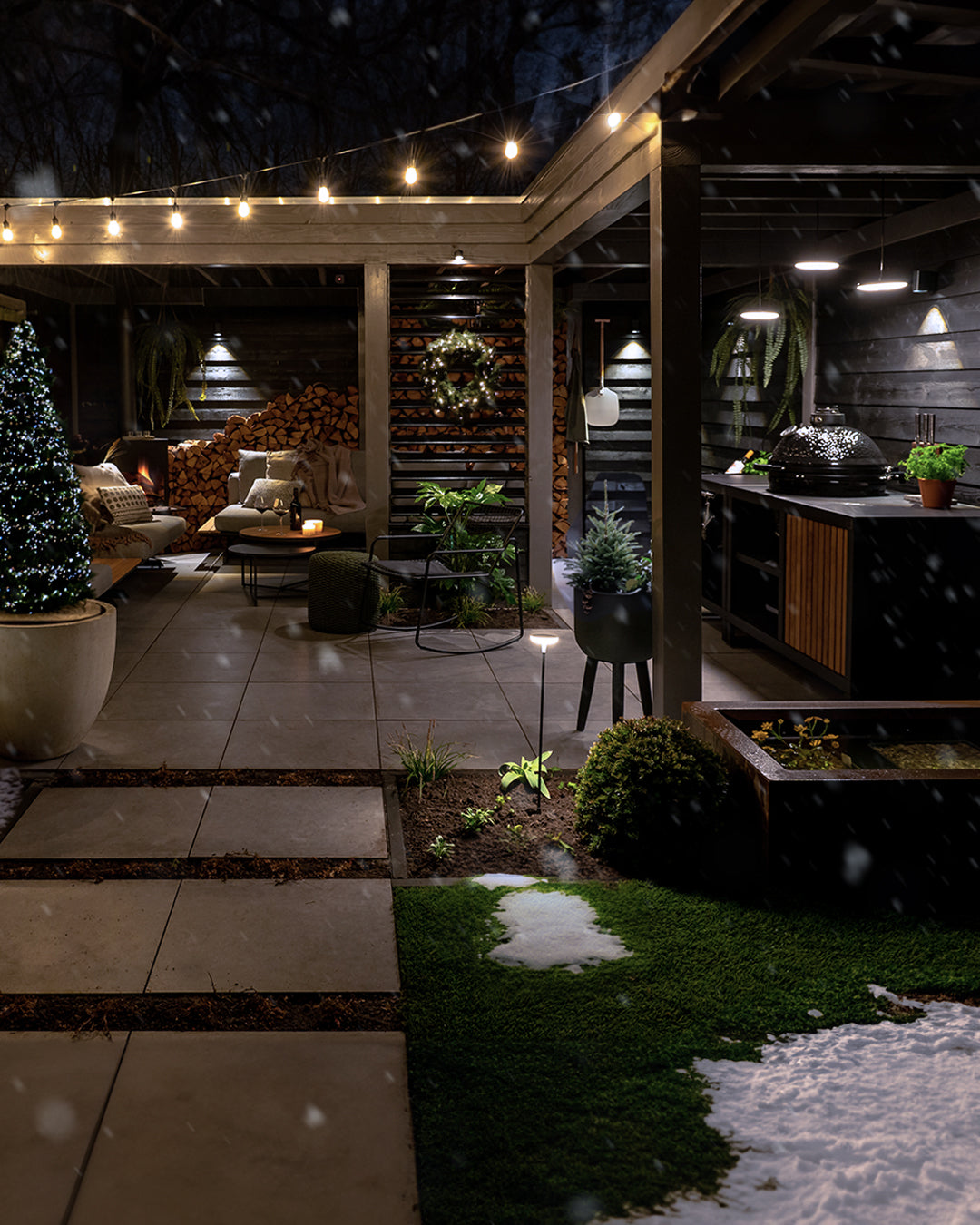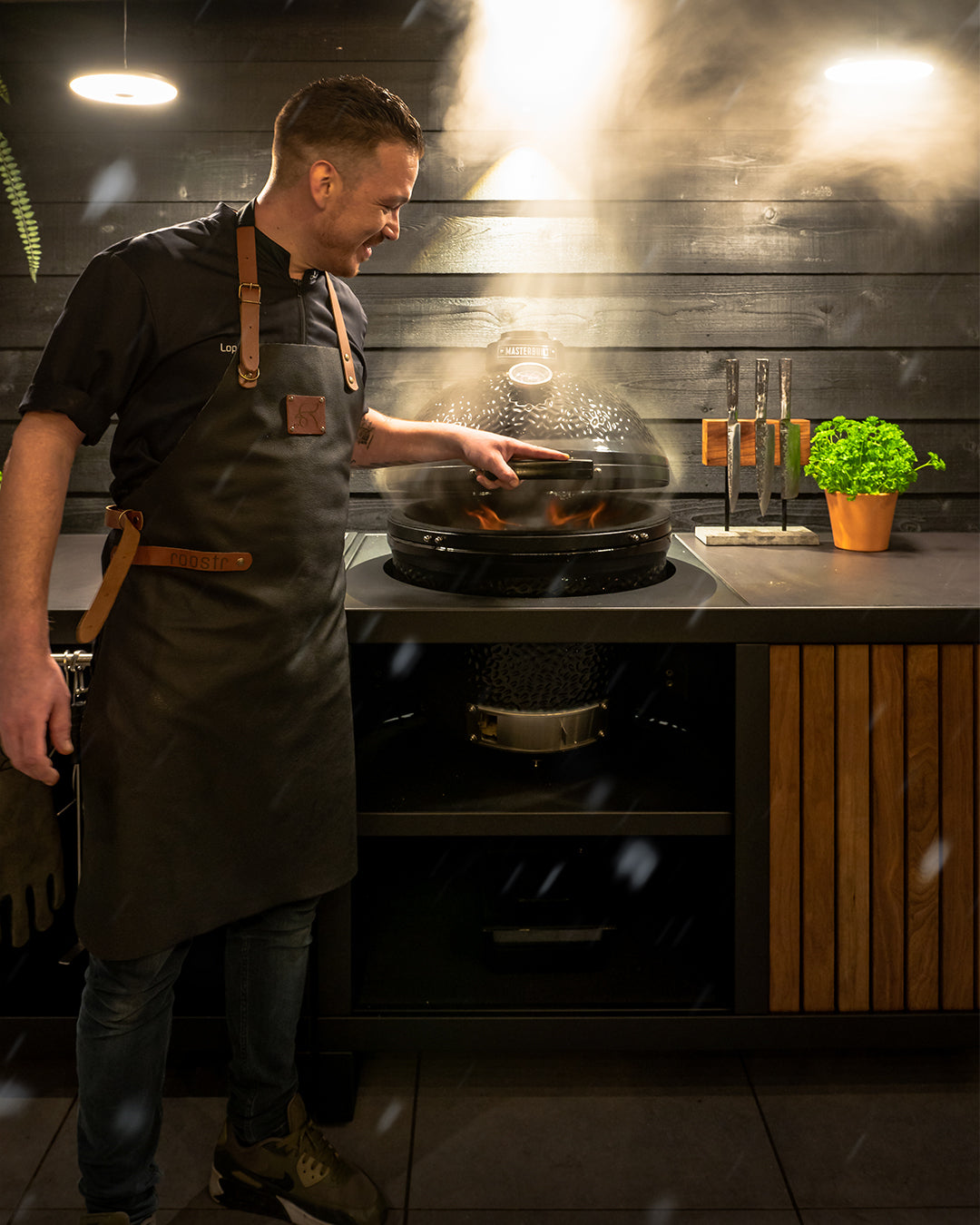 Roostr Rubix
Winter Coziness
Experience the magic of cooking outside every winter evening, with the luxurious outdoor kitchen from Roostr! Delicious dishes on the table in no time, without losing sight of your guests.
Have good conversations and create unforgettable moments while the meat is cooking on the BBQ and the oven is heating your home-made pizza. Thanks to extra work and storage space, every dish can be prepared entirely in the garden and you can fully enjoy the outdoors in the presence of your guests.
Roostr rubix
Winter Dishes
Stuffed Butternut Gourd
A festive vegetarian main course, this butternut squash filled with mozzarella, parsley and fresh fig. Not only does it look beautiful, but the intense flavors will amaze every connoisseur.
At Roostr we like to inspire you all year round with our delicious recipes for the barbecue. Vegetarian, meat or fish, you will impress with these delicious recipes. Find all our BBQ recipes here !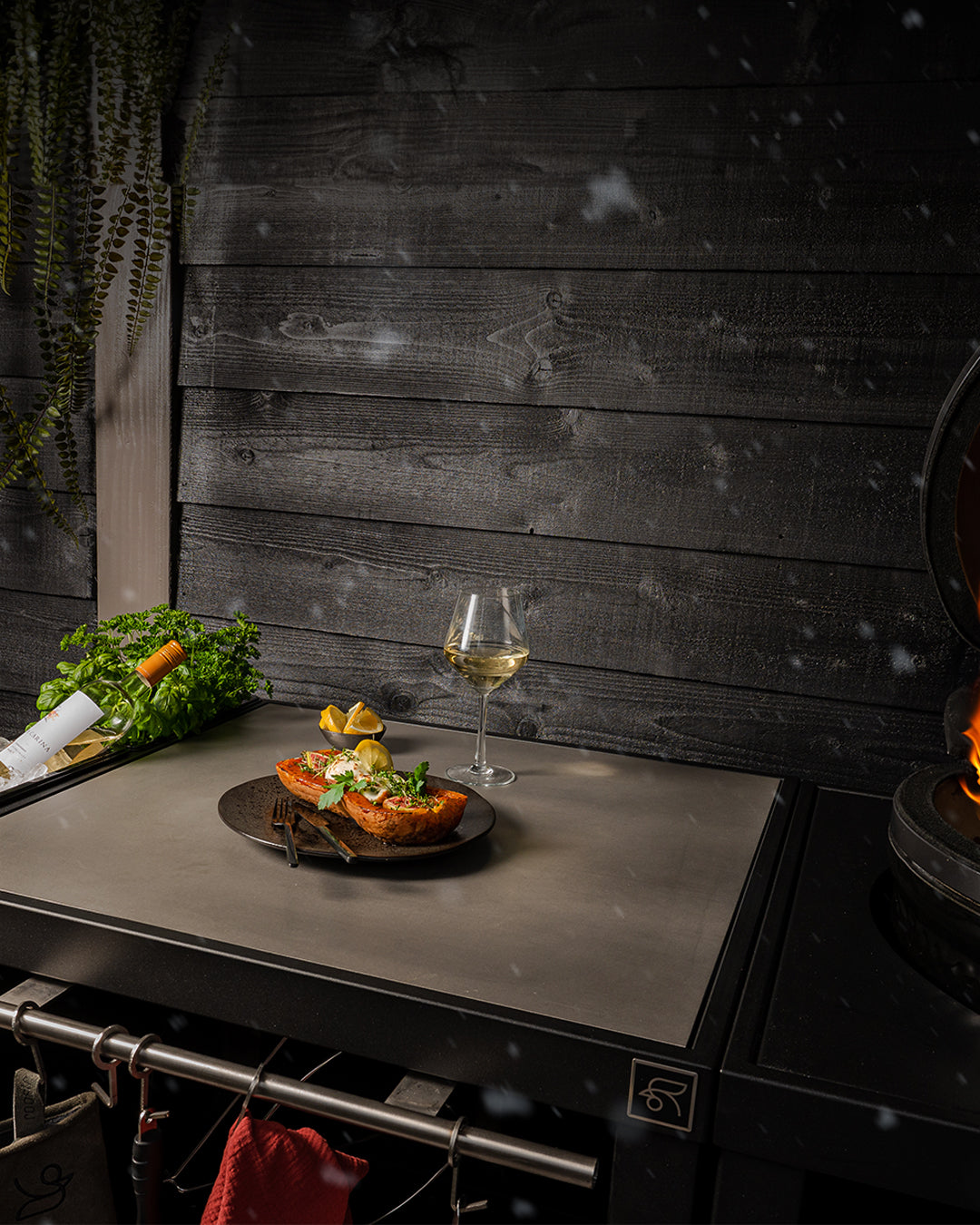 Now temporarily with a 10% discount on the recommended retail price & free delivery and installation ( valued at €399 )
Made in Holland
The Rubix outdoor kitchen system is designed and produced in a CO2-neutral manner in the Netherlands.
The system consists of a high-quality mix of materials. The combination of stainless steel, galvanized steel and a double-layer powder coating ensures a long lifespan for the outdoor kitchen .